Roses still remain as the most popular of all flowers and we have the largest assortment of colors that you will find in the state. This bouquet features a rainbow assortment of the most beautful colors available and includes beautiful accent flowers.
Colors may be slightly different from those pictured but will always include an assortment of the freshed available.
All prices in USD ($)

Price increases reflect Valentine's Day pricing due to the increased costs from our suppliers and freight carriers. Applies to only select items.
1 Dz Colored Roses

RAC12

2 Dz Colored Roses

RAC24

3 Dz Colored Roses

RAC36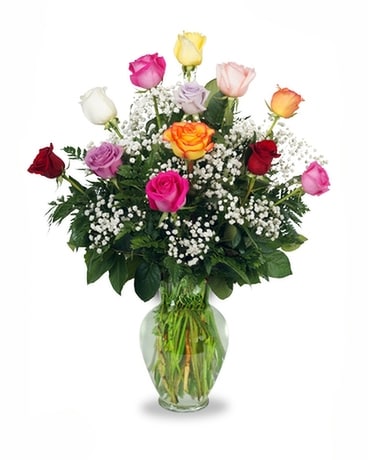 1 Dz Colored Roses - $74.95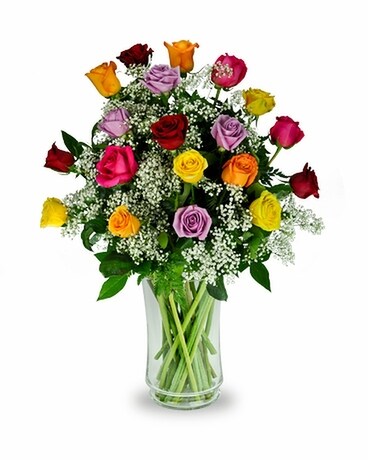 2 Dz Colored Roses - $144.95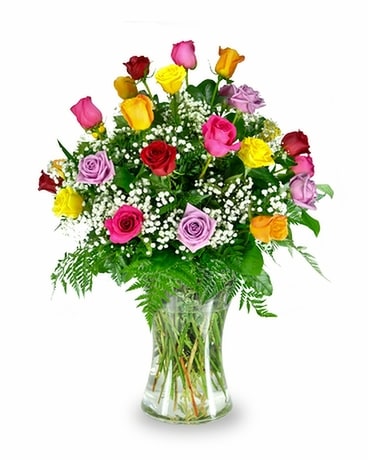 3 Dz Colored Roses - $209.95